---
INTERSECTION: International Art & Culture, Arthur M. Sackler Museum of Art and Archaeology at Peking University
On May 27, 2018, Peking University's Archaeological and Art Museum of the Saxler ushered in her 25th birthday. In the afternoon of the same day, the opening ceremony of the 25th Anniversary Celebration and Exhibition "Convergence - International Art and Culture" was held in the central courtyard of the Swire Museum of Peking University. With the support of the AMS Arts, Science and Humanities Foundation, the Sir Gillian Sackler and Dr. Arthur M. Schicker's Arts, Science and Humanities Foundation, the exhibition featured Bao Hao, Cui Xiuwen, EV Dai, Anandita Datta, Mark Fox, Anita Glesta, Nicholas Herrera, Mariam Najd, Tony Scott, Tai Xiangzhou, Xu Bing, Outlook A total of 14 works by internationally renowned artists. In addition, a two-day "Convergence: International Art and Culture" seminar will be held on May 28th and 29th.
Full Review Here
---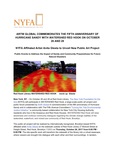 NYFA - WATERSHED 2017
NYFA Affiliated Artist Anita Glesta Unveils New Public Art Project
Public Events Address the Impact of Sandy and Community Preparedness for Future Natural Disasters
---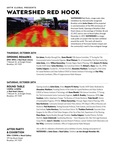 ART W - WATERSHED 2017
WATERSHED Red Hook, a large scale video installation by internationally recognized Brooklyn artist Anita Glesta, projected in commemoration of the fifth anniversary of Hurricane Sandy.
---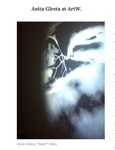 HYPERALLERGIC
I was mesmerized by Anita Glesta's immersive installation. Constructed with dreamy projections and moving images,REVERIE is dedicated to the nature of the heart, intimacy, the clandestine, and the quiet things that happen in a hotel room.

Full review here
---
---
---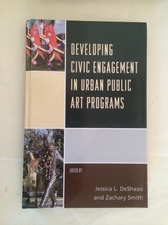 JANUARY 2016 LEAD ESSAY in newly published book: DEVELOPING CIVIC ENGAGEMENT IN URBAN PUBLIC ART PROGRAMS
I am pleased to announce the publication of the lead essay for the book about public art. This is a book largely geared to professionals in the field of public art administration. My essay is about my personal process with several projects. See attached PDF.
---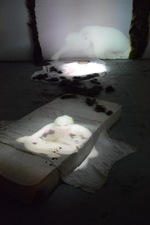 OCTOBER 2015 INTIMATE TRANSGRESSIONS White Box, NYC
Group exhibition at White Box New York, curated by Juan Puntes and Fion Gunn. Exhibition travels to Beijing and Shanghai in October and November. Opened September 3, 2015. Panel discussion about women and sexual slavery October 1st was held at the Brooklyn Museum Sackler Center for Feminist Art, moderated by Anita Glesta. Panelists included Shirin Nishrit, Eleanor Heartney, and Luisa Valenzuela.
http://www.intimatetransgressionsproject.com
---
---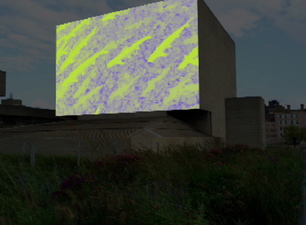 SEPTEMBER 2015 Public Art Projection - WATERSHED at the Royal National Theatre, London